May Camp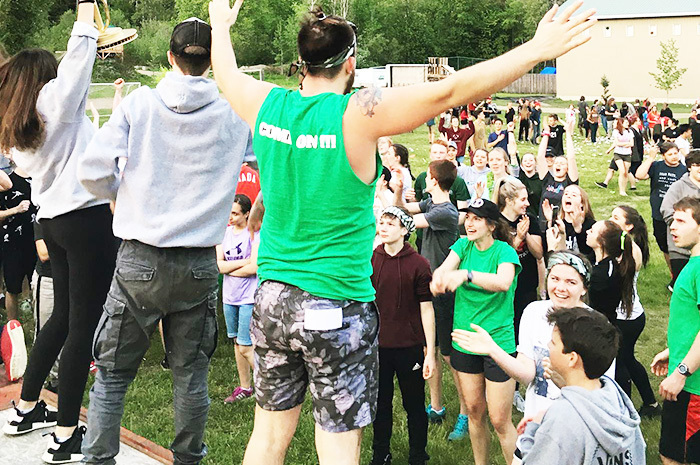 Our largest event of the entire year - for May Camp we go all in to make it all out amazing.
On Victoria long weekend Fellowship Baptist youth groups from across BC and Alberta converge here for a retreat full of worship, community, and a little friendly competition. Our thematic epic wide game is designed to solidify and unify your youth group, fighting together for team victory.

When the smoke clears, you've gone home and caught up on some much needed sleep, and you have found the last piece of flagging tape tucked into a hoodie pocket, Chapel time will be the memory that lingers. A time where powerful truths were connected to wildly awesome weekend.

Register through your local Youth Ministry.
Grades 8-12
2021 Retreat Cancelled
May Camp 2019 Brochure

Information brochure, including registration form, for May Camp 2019
Download (6964KB)