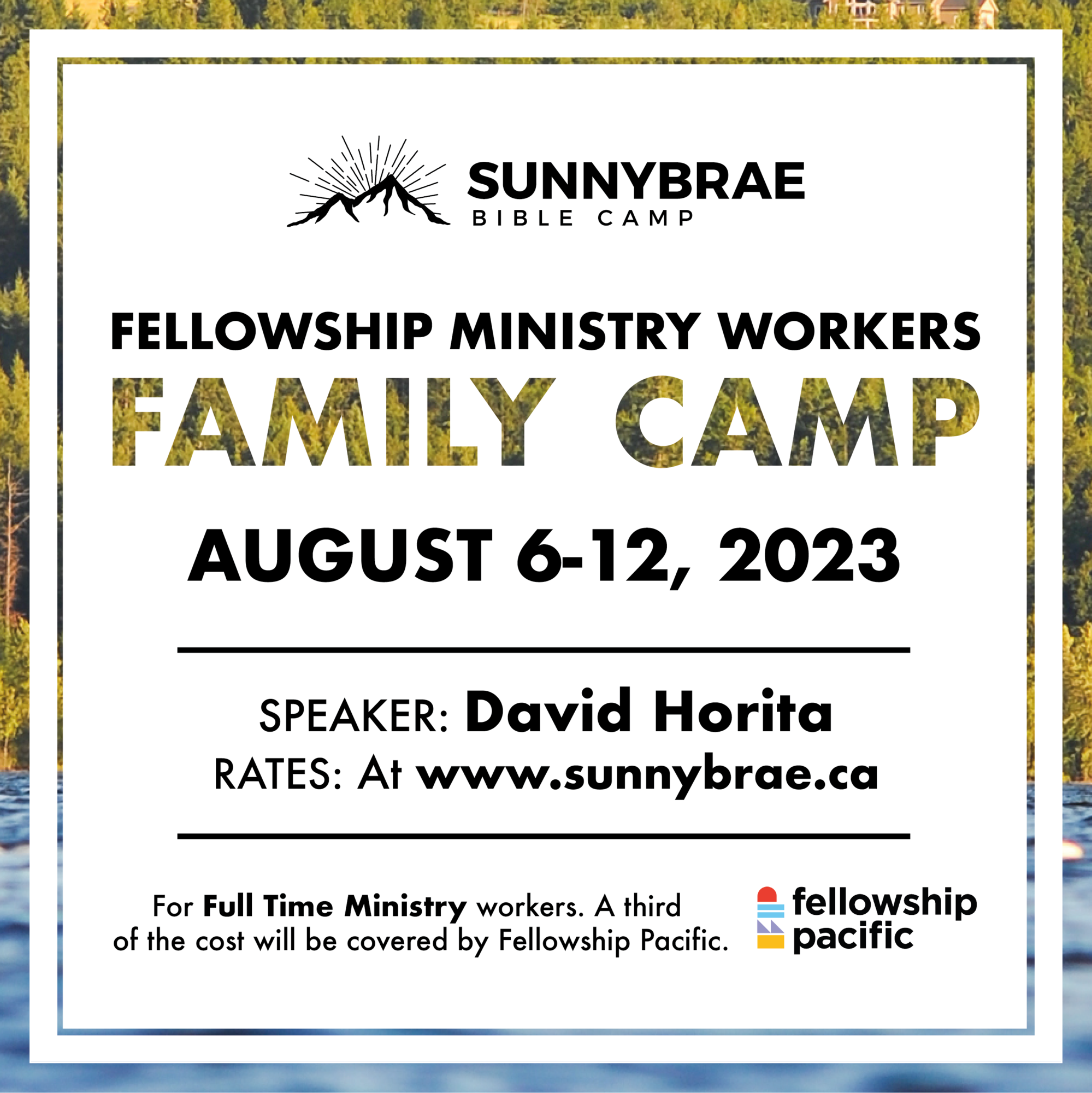 Mark your calendars for a week of recreation, fellowship, and recalibration this summer, along with your whole family, at Sunnybrae Bible Camp!
SBC's mandate is to serve our churches, and these last two summers of pandemic have left us with a growing desire and sense of need to bless and encourage our ministry staff. Consequently, we have designated a week exclusively to Full Time Fellowship Baptist Ministry Workers & their families. Fellowship Pacific is partnering with us in this endeavor, offering financial sponsorship for a third of the camp fees for each family!
---
Who is this camp for?
This second week of Family Camp in our summer calendar is reserved for Full Time Ministry Workers with The Fellowship of Evangelical Baptist Churches.
Where is it happening?
Here at Sunnybrae Bible Camp!
When is it?
August 6-12, 2023
Who will be speaking?
David Horita
Registration Opens February 6th