FAMILY CAMP 2022
Bring your family out to the beautiful Shuswap Lake to take in an unbelievable week of relaxation, togetherness, fun and sun!
July 24-30
Speaker | Chris Synesael
Chris and Kellee have married for 20 years. They have 4 children, Tyler, Jacob, Emilee and Lucas. As family they love to play sports, namely basketball and volleyball. They are highly competitive and have been known to have some fairly heated games of Monopoly from time to time. But all in all, they love Jesus a lot, they love each a lot, and they seek to love their friends and neighbors with the same kind of love that Jesus has shown them. Chris and Kellee have served in various ministry capacities in the lower mainland over the past 20 years, but their most recent stop has been Victoria, where they had a hand in helping plant West Village Church nearly 11 years ago. They have been there ever since, trying to figure how to bring the kingdom to bear in Victoria.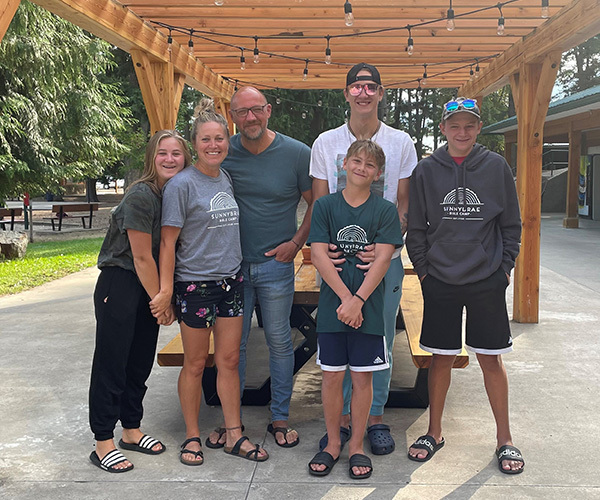 ---
RATES:
Adults $350 + gst
Teens $315 + gst
Kids 6-12 $290 + gst
Kids 2-5 $265 + gst
Kids Under 2 Free
Family Max - $1,750
*applies where all family members are living in the same household
Accommodations with en-suite Bathroom & Air Conditioning - additional $200
Accommodations with en-suite Bathroom - additional $150
RV/Trailer Site - 10% Discount
---
Deposit: $250