The Edge Retreat // 2022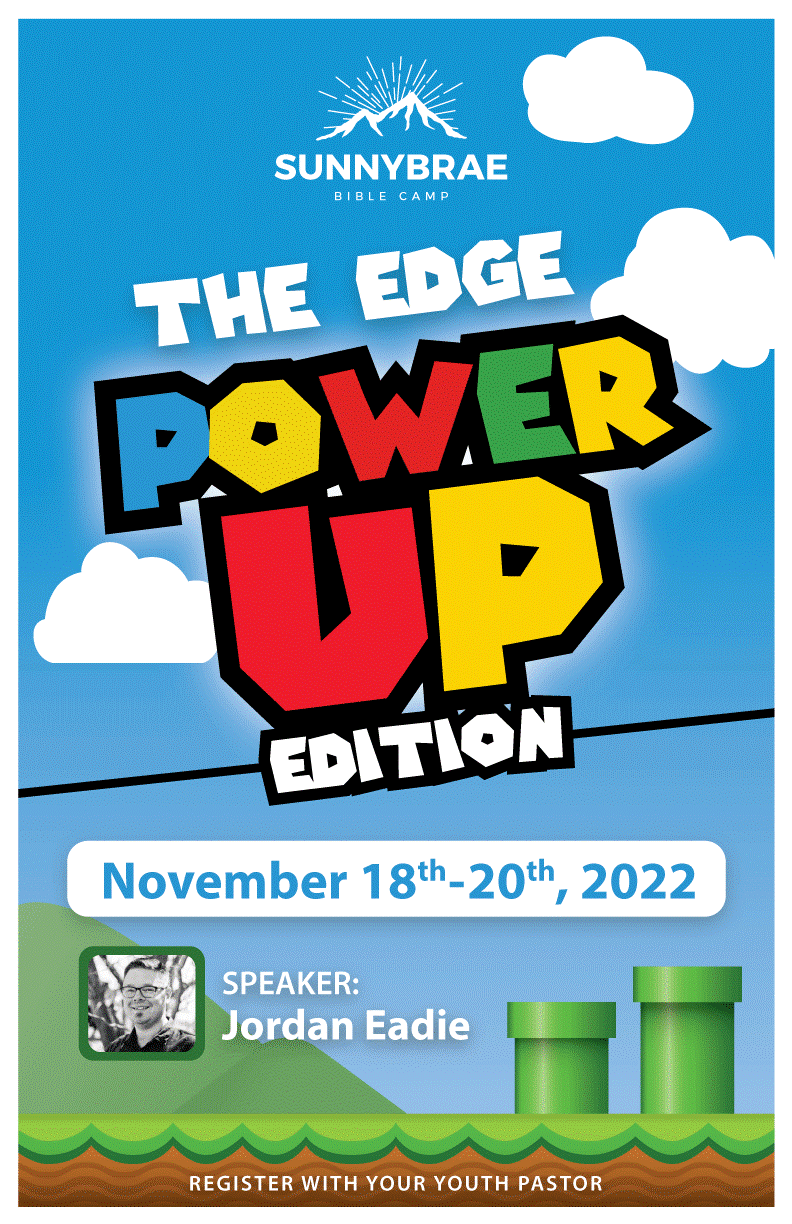 It's time to Power Up!

Traverse Sunnybrae Bible Camp terrain, gain special abilities for better movesets, complete the games first for a win bonus, and transform to become faster, better, stronger! Come for a weekend full of adventure, tasty food (don't forget the candy!), and building deeper friendships.
But the best part?
Learn more about our Creator, God! Who made you and who offers the ultimate powerup in the Holy Spirit. He lives in us who believe & accept the free gift of salvation through Christ Jesus. Race, stomp or fly your way to Sunnybrae to learn more about this powerful Saviour!
Designed as a group-building and impactful weekend for the Junior Youth ministries of our regional Fellowship Baptist Churches, the Edge has a new theme each and every year, packed full of games and activities for your youth group to take part in together. Whether a believer or not, this weekend is designed to build and grow each individual and the group as a whole. The beautiful message of the Gospel is featured as a centerpiece in chapel times, with opportunity for further discussion in a safe space during small group breakouts.
Grades 5-7
November 18-20, 2022
Speaker: Jordan Eadie
---
For Interior Fellowship Baptist Church youth groups. Register with your youth leader!
Edge Retreat 2022

Edge Retreat 2022 Registration Form
Download (647KB)